2019 BMW 1250 GS Adventure Exclusive TE – £14750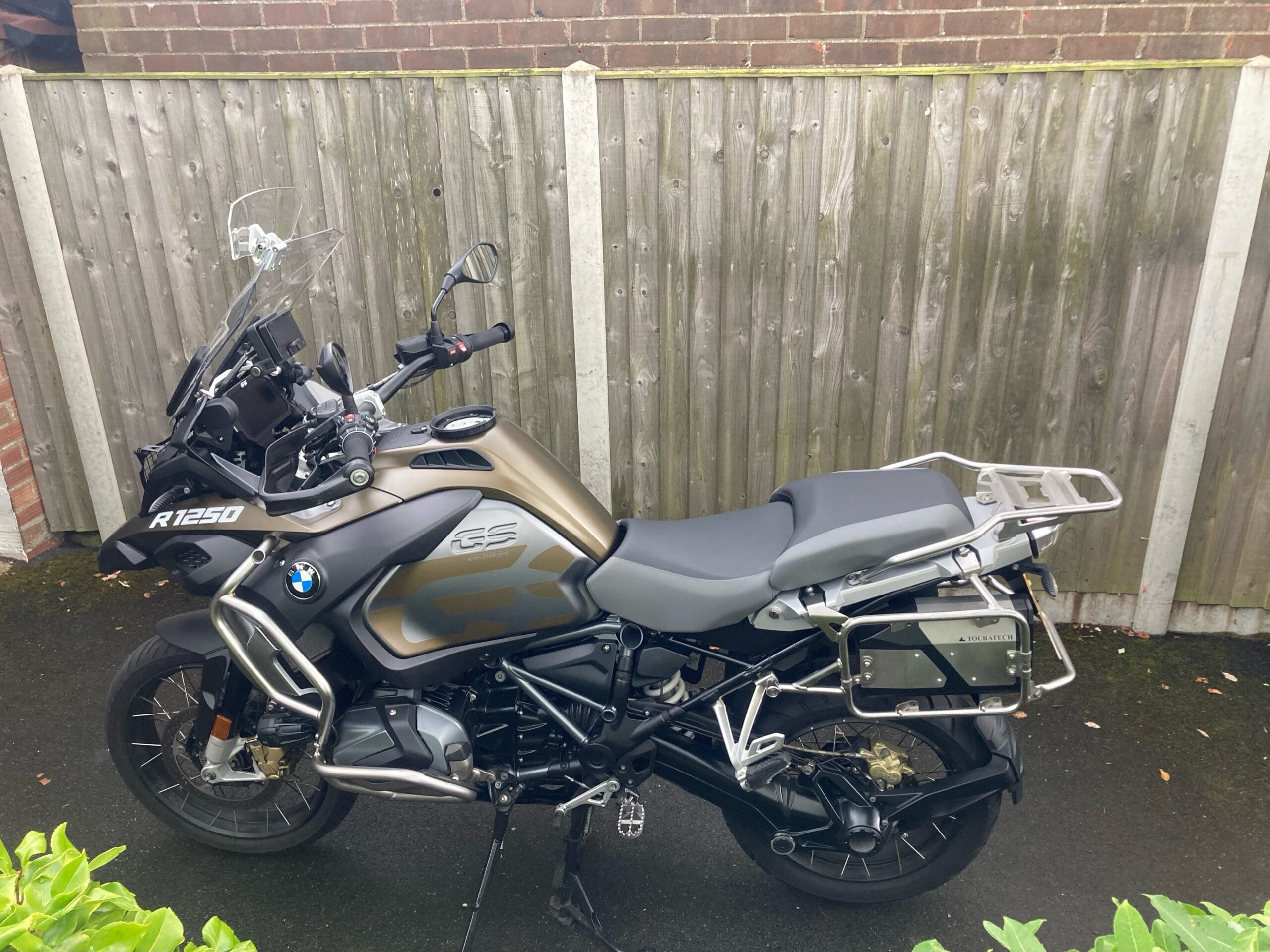 This content has been archived. It may no longer be relevant
Contact John Young 07948 538036
For sale: £15250, BMW 1250 GS Adventure Exclusive TE, first registered 16/8/2019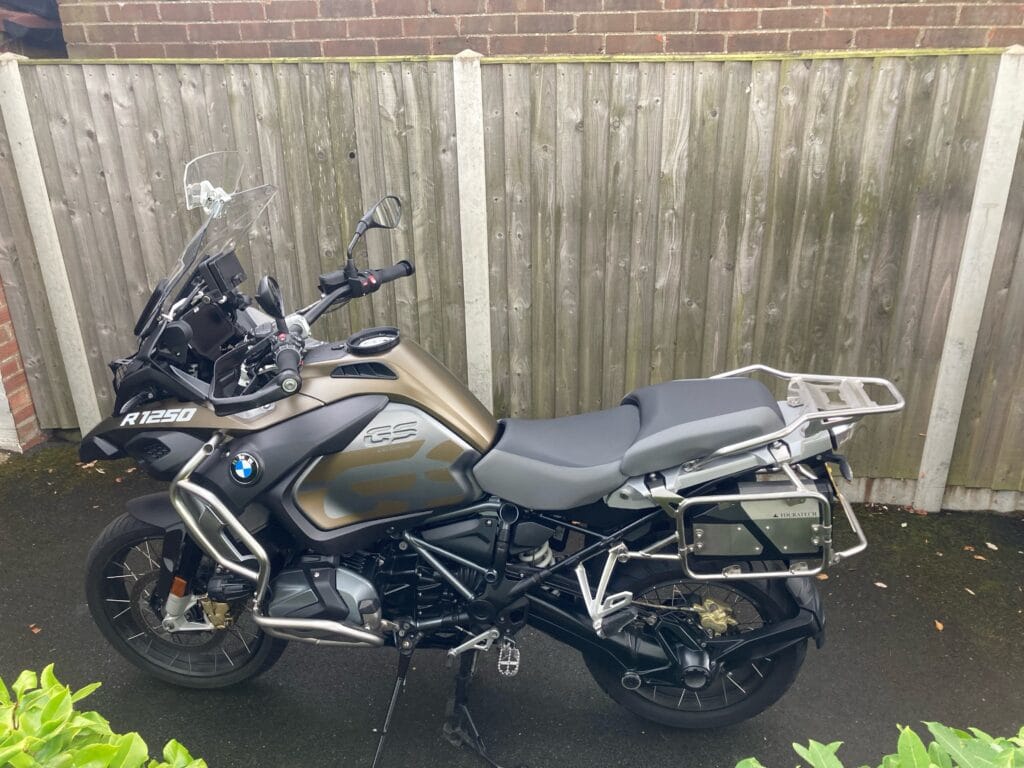 BMW extras include:
BMW intelligent emergency call £305
BMW aluminium panniers and top box with waterproof inner bags £1560
Bike Trac fitted £449 with a £10 per month subscription if you want to keep it going
Enduro bash plate £285
Engine guards £234
Frame guards £50
Radiator covers £90
Grip buddies grip covers £29
Dual usb socket £35
Machine set mud sling £169
Optimate lead £12
Sidestand enlarger £45
Windshield extension £30
Phone holder with USB dual charging £40
Approximate cost when new £22k, mileage now 11600
Serviced by Lind BMW at 8408 miles in Jan 2022 and 31/10/2020 at 4201 miles
It has Datatag fitted and I am the second owner, always garaged never taken off-road
New front tyre in Feb 2022 done about 2.5 k miles
MOT due in August this year when warranty runs out too.
Also has a Touratech storage box with another USB charger fitted not sure of cost of those and a headlight protector and screen security bracket too all extras.
It doesn't have a Satnav as I don't like Garmin and use TomTom on my phone but it has the sat nav prepared lockable bracket.